When it comes to window tinting, sometimes ordinary is not enough. In todays world, it takes a little extra to set yourself apart. Thanks to the advancements in window film cutting technology, it is easier than ever to express yourself individually anywhere you drive. From flames, to tribal designs, to logos and shapes, window tint graphics can take your simple glass tinting job to an exciting new place
We design and cut our window tint graphics "in house" which enables us to offer quick turnaround times. Custom Window Tint is applied at the same time as traditional window tint. Your graphics will be tinted underneath your primary film.
Want something subtle to add a little flavor to your vehicle? Try adding some stars, stripes or other simple images to your windows.
How is it Cut and Installed?
What is Custom Window Tinting?
Not Sure What You Want in Your Custom Tinting?
That's alright. Give us an idea of what you have in mind and let us see what we can do. Also, we have hundreds of pre-designed graphics to work with, so come on in and take a look. Or feel free to browse around the categories below.
Our custom flames can take on any curve and style. Let the side of your vehicle blaze or just sizzle. You're the boss when it comes to your vehicle's custom design.
Already have a great custum look on your vehicle? Give it some depth by matching your window tint to it.Graphics, flames, etc, we can match anything.
Want to get really expressive? Let us characterize your vehicle according to any favorite team, mascot, video game, sport, show, etc. Take a look at what we accomplished on the Pacman Bug to the right.
Those options not enough? Feel free to get as creative as you can be. Mix crosses or stars with flames or intertwine lettering/logos with some tribal graphics. You decide and we'll make it happen.
A -1 Precision Window Tinting 1805 Commerce st. ste #c. Norco, Ca, 92860. 951-371-1650
All content on this site is copyright by A-1 Precision Window Tinting.All rights reserved.
The content on this site may not be reused or republished.
For questions and additional information, feel free to contact us at (951) 371 - 1650.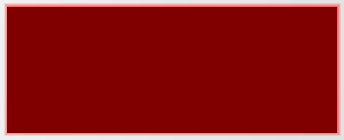 A-1 Precision Window Tinting