From mild to wild, the staff at A-1 PRECISION WINDOW TINTING knows that all individuals have a desired effect when it comes to window tinting for thier car, boat and rv. Centrally located between Corona and Eastvale we have over twenty years of serving southern California.
We offer honest, up front pricing, top quality materials and the best installations available. Our senior tinter consistently ranks among the top ten window tinters in the nation at major competitions. If you're looking for custom colored shades of window tint to complete a show project, flames or other tint graphics to express your personality or just a good clean reliable window tint job to protect your vehicle, keep you cool and last for years to come, we look forward to the opportunity to serve you. In addition to car, home and office window tinting we also offer the invisible car bra paint protection film, Our new 3M headlight restoration, vinyl body graphics, racing stripes, vehicle and window lettering as well as custom stickers and decals. Our shop is located in Norco and is an easy drive from Corona, Eastvale, Riverside and all the Inland Empire. New for 2015 our mobile service has been expanded to serve Yorba Linda, Anaheim Hills, Chino Hills, Ontario and Rancho Cucamonga area.

A -1 Precision Window Tinting 1805 Commerce st. ste #c. Norco, Ca, 92860. 951-371-1650
All content on this site is copyright by A-1 Precision Window Tinting.All rights reserved.
The content on this site may not be reused or republished.
Want to stand out from the rest? From Shelby style racing stripes to California Pony stripes, theres no need for your vehicle to lack individuality. Let us make your vehicle photo shoot ready! We offer premium grade high-performance vinyl in a wide variety of colors. Click on the Mustang or stop by our Corona- Norco location to see more!
What all the well dressed cars, trucks and SUVs are wearing . The Invisible Car Bra is a transparent and resilient clear paint protection film that can be aplied to the most vulnerable areas in the front of the vehicle to help protect it againstchips from road debris. Click on the Bentley to learn more about this exciting product!

****
****
****
****
****
****
****
****
****
****
****
****
****
****
****
****
****
****
****
****
****
****
****
****
Thanks to all advancments in film cutting technologies, ordinary window tint shades can be a thing of the past. From simple flames streaking down the side of your vehicle, to intense tribal graphics that express your wild side; whether you're looking to achieve a mild effect or bold statement, our custom window tint operation can create what you need. Get your car, truck or SUV noticed both on and off the road. To learn more about our hand and computer cut graphics click on Tint Graphics.
****
****
****
****
****
****
****
****
With hundreds of graphics and shades to choose from theres no reason to get lost in a crowd. From hood wraps to side graphics, we can help you create a look that complements your style. We carry a wide variety of solid vinyl colors and also offer the latest look in airbrushed, silkscreened and printed vinyl graphics.Todays materials are designed to give years of good looks and are very affordable. Click on Body Graphics to see some examples.
****
****
****
****
****
****
****
****
Todays choices in specialty window tinting are greater than ever. The new exotic Ultra- Performance film is now available, and we even have a film for tinting tailights. We also offer many of the hard to find colored window tinting films that we can use to match color schemes and create wild tint graphics. Click on Speciality films to explore all the shades and possibillitys.
****
****
****
****
****
****
****
****
Wether you drive in Corona-Norco or Corona Del Mar, we have the hottest parts and accessories your car or truck needs to roll the streets in style. Custom grills and wheels. Headlights and tailights. Dash kits and chrome trim. For a look at some of the names and products we carry click on Accessories.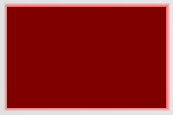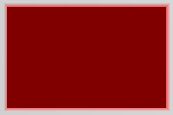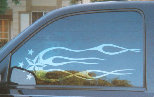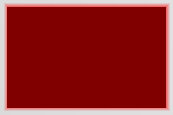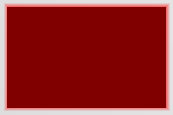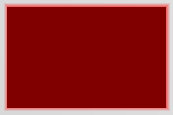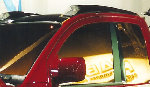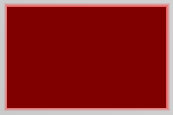 The benifits of professionally installed window tint for your car, home or office include U.V Protection, Heat Reduction andGlare Reduction, as well as Enhanced Curb Apeal. We provide you the best tint available, the best installation possible and the most reasonable price around. To see our tint lineup click on the Dodge Challenger.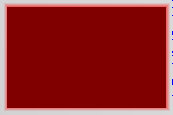 an award winning tint shop
A-1 Precision Window Tinting
This pic of the new Chevy Camaro shows our Ultra Performance I.R. Nano-Ceramic window tinting film with an SPF rating of 285, ultimate protection and good looks for any car. This car has also been protected with our Clearshield paint protection film. The white door graphic is a removable magnetic.
Pic of red truck with
tribal graphics.

Pic of black Mustang with red shelby style vinyl racing stripes.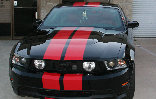 This close-up picture shows
how colored tint enhances your
windows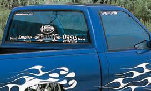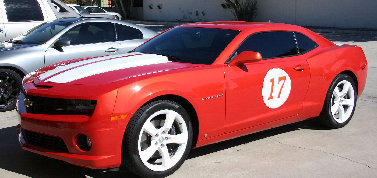 This pic shows a new Dodge Challenger with our Supreme tinted windows.
The truck shown in this photo has been featured on the cover of Sport Truck magazine
as well as featured in Truckin magazine and many others. To complement the magic blue
paint and fully custom interior we used a light blue tint. At home or on the road, professional glass tinting makes your windows look great.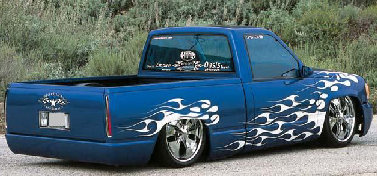 Pic of truck with vinyl lettering.
We can also cut and install lettering for your office windows.

Pic of silver Bentley with
invisible car bra installed.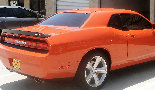 Our mobile window tinting crews serve Southern California including but not limited to: Riverside County, Orange County, Brea CA 92821, Rancho Cucamonga CA 91730, Ontario CA 91762, Placentia CA 92870, Upland CA 91785, Chino Hills CA 91709 & 91710, La Verne CA 91750, San Dimas CA 91773, Diamond Bar CA 91765, Yorba Linda CA 92887, Montclair CA 91763, Fontana CA 92335 & 92336, Anaheim CA 92806, Anaheim Hills CA 92807, Orange CA 92865, Corona CA 92880, Eastvale Ca, Norco Ca 92860, Chino Ca, Mira Loma Ca.
Own a delivery service in the Corona, Norco or Riverside area? Landscaping in Yorba Linda, Anaheim Hills Or Rancho Cucamonga? Perhapsdetailing cars in Chino Hills, Ontario, Fontana or Eastvale? Whatever you do in Southern California, we can help you advertise withVinyl lettering on your vehicle or windows. Just click on signs & Lettering!
This silver Bentley is protected with our Clearshield
Paint Protection film. The "Invisible Car Bra"